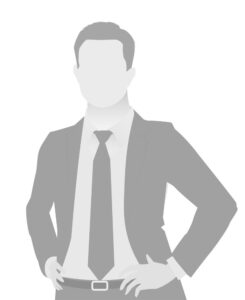 | | |
| --- | --- |
| Position | : Advocate, Partner |
| Practice Areas | : Law |
| Location | : Nairobi, Kenya |
| Phone | : 020 222 964 |
| Email | : info@chaudhriandassociates.com |
| Languages | : English. |
Ferhan Chaudhri (Partner)
Ferhan joined the Law Firm in 1994.  He is a graduate of the University of Warwick where he attained his LLB (Hons).  He is a Barrister Member of Lincolns Inn and the holder of a post-graduate diploma from the Kenya School of Law.   He has served as the Special Representative for Investments to the President of the Union of Comoros from the year 1997 to 2000 and has served as a Director in numerous institutions including Banks and Industrial sector initiatives.
Ferhan's practice covers a breadth of areas in general commercial practice including International Trade, Insurance, Shipping and Commercial Corporate Law.  Further practice areas include Aviation Law, Conveyancing, Immigration and Intellectual Property.
Ferhan has acted as Legal Advisor and Consultant to a diverse range of organisations ranging from Multinational Corporations, Public and Private Companies in all three, primary, secondary and tertiary sectors of Industry to Sovereign Governments and Diplomatic Missions accredited to Kenya.
Aside from private practice Ferhan has also served on consultative councils including on matters pertaining to the adoption of the Constitution of Kenya, 2010 and its implementation, and has also served on the task force assigned to advise on matters materials to the development and implementation of legal, policy and licensing frameworks for the Mining Industry, and further on the formation of the Tourism Protection Service to name but a few.